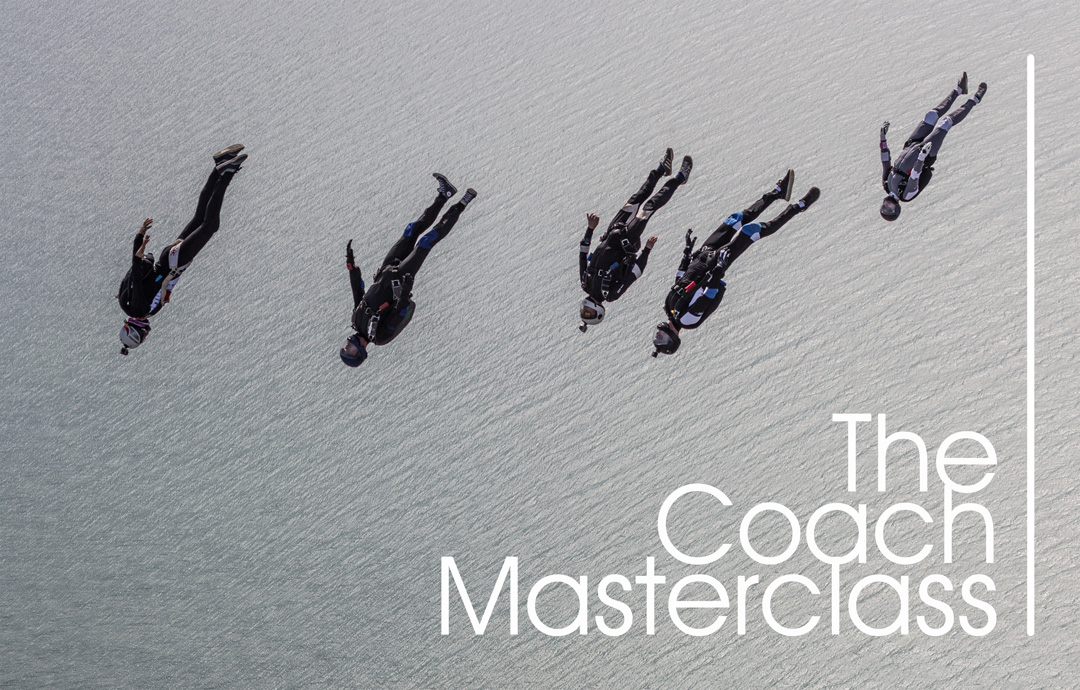 From the freefly coach workshop to The Coach Masterclass
After three fantastic years of running the Freefly Coach Workshop, it's time for some restructuring and a new name.
We wanted to take out the word "freefly" for two reasons;
Firstly, we've noticed that the development of workshop students goes far beyond freeflying or freefly coaching. Participants often indicate that they make progress on a personal and interpersonal level and some have even described this as "further development in life". Also, there is no reason why we couldn't include a class in organising FS jumps, wingsuit or canopy flocking in the future.
Secondly, when skydivers hear "freefly" in some parts of the world (f.e. Merica), they think of head-up & head-down flying. That's very different from what we consider freefly in Europe (free means any body position), so it might be better to avoid the term, at least in the title.
This opens up the possibility to go far beyond the realm of freefly, which will further broaden the scope of learning, meta-learning and development for both participants and class leaders. Our intention is to invite one special guest teacher for each masterclass, to spend at least one day teaching our participants something valuable beyond freefly coaching.
Furthermore, we'll ask this guest teacher to spend two days before the masterclass to coach us, the class leaders. Teaching and learning are the cornerstones of this concept and we strongly believe that you should never stop learning, specially if you are a teacher. We will also use these two days to further develop the format and curriculum of The Coach Masterclass.
We are super excited to bring the masterclass to a new level and even more excited to announce the dates, new class leaders and first guest teacher for this year. And a little teaser; we already have two other hall-of-fame-level guest teachers in the pipeline for future editions.
The Coach Masterclass Level I  & Level II
October 9-14 2022
Skytime Castellon, Spain
Class leaders: Will Penny, Domi Kiger, Jasper van der Meer, Petter Stensvold, Oscar Asfura
Guest teacher: Marius Sotberg