Environmental impact
& compensation
We are not an environmentally friendly company. On the contrary. We organise extreme sports events often with the use of airplanes or helicopters and we let our participants and staff travel to get there. We have become very aware of the impact that we're having on our planet and we're currently looking for more sustainable ways to practice our sports.
Electric and hydrogene powered planes are being developed and synthetic kerosene is on the way as a potentially carbon neutral solution, but we still have a long way to go. In the meantime, we've pledged to turn all our events into "low impact events" starting in 2019. For us that means a few things:
– compensate for the CO2 we emit with our jumps
– compensate CO2 for the travel of our team
– compensate CO2 for windtunnel time that we use or give away
– exclusively work with windtunnels that run on 100% renewable energy
– avoid flying in coaches from overseas
– avoid single use plastic and other unnecessary trash
– provide wholesome plant based food options
– provide drinking water so there's no need for bottled water
– choose sustainable giveaways
– separate trash at the dropzone
This is not an attempt to greenwash our activities. We will not use offsetting as a marketing instrument and you will not hear us use the words green or sustainable until we really get there, and for now we're not even close. We are merely trying to limit our negative impact on our way to a better future.
To compensate our CO2 emissions, we plant trees or buy carbon credits for each skydive, flight or other impactful activity that we engage in until we find real sustainable solutions. For the compensation of our activities in 2019 – 2021 we have chosen to work with Trees for the Future. This company plants trees with a wholistic and long term approach and doesn't have carbon offsetting or carbon certificates as a primary goal.
To calculate our compensation we use numbers from myskydivingfootprint (between 13 and 30 kg CO2 per jump) and Trees for the Future (15,7 kg carbon capture per planted tree).
We take a few precautions to make sure we're on the upper end of these numbers. The carbon capture per tree is an average per year so after reaching a certain size, an average tree will capture this amount of carbon every year. However, we base our compensation on 15,7 kg per planted tree. To be extra sure and to compensate for the travel of our team, we have doubled the amount of planted trees for each event.
Since 2022 we are buying and retiring carbon credits through the Toucan protocol on the Polygon blockchain. We've chosen for the Nature Carbon Tonne version of their credit options. By using advantages of trading on the open market for voluntary carbon credits, our budget often allows us to multiply our offset capacity by a factor varying between 2X and 10X.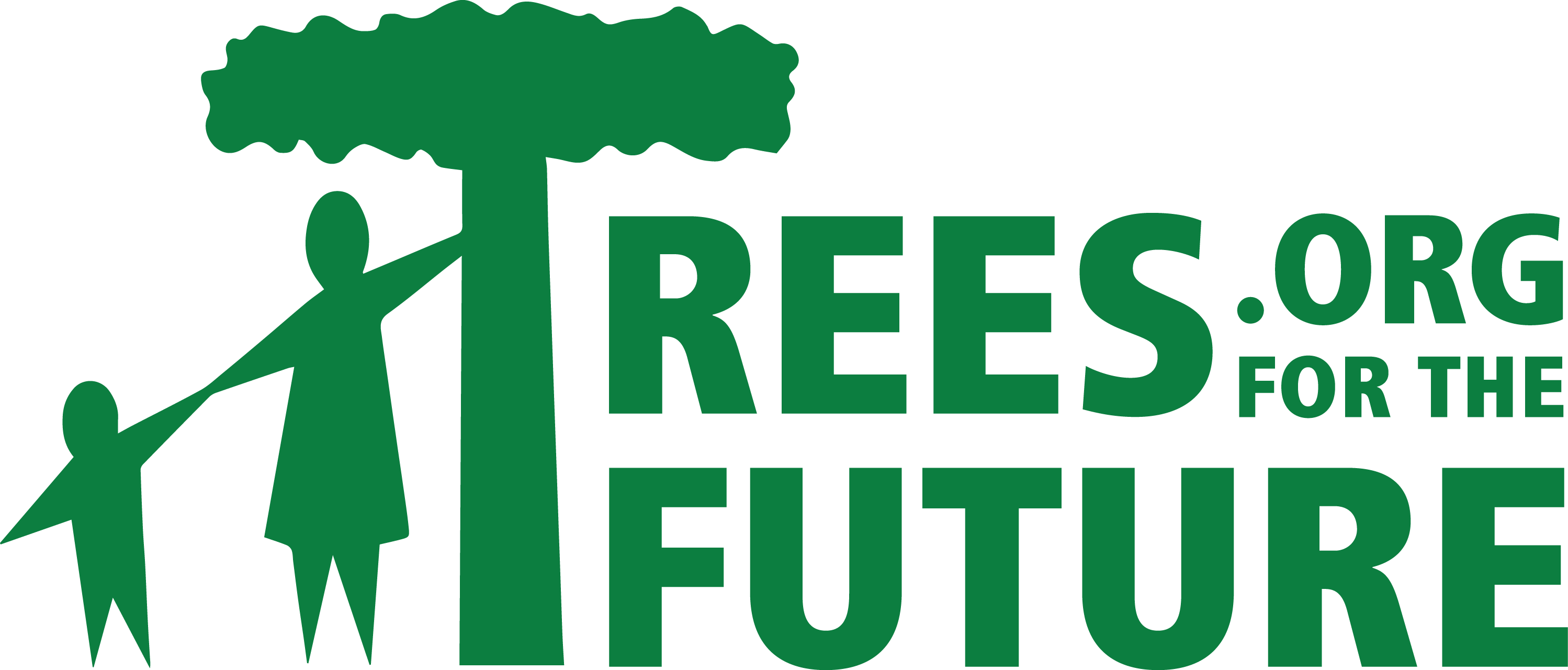 Calculation
Coach Masterclass 2022
366 jumps from a PC6 @14,36kg/jump
Total 5256 kg CO2 / 52 tonnes
Multiplication factor allowed by our budget: 10X
Travel emission compensation (staff + participants)
13 x EU return flight @1000kg average / 13 tonnes
Multiplication factor allowed by our budget: 3X
Nature Carbon Tonne retired: 92
Cryptographic proof on the Polygon blockchain
Adventure Boogie 2022

3900 jumps from a PC6 @14,36 kg/jump
Total 56004 kg CO2 / 56 tonnes
Multiplication factor allowed by our budget: 10X
Nature Carbon Tonne retired: 560
Cryptographic proof on the Polygon blockchain
Freefly Coach Workshop 2021
180 jumps from a PC6 @14,36 kg/jump
Total 30041 kg CO2
3 trees/jump = 6276 trees @ 570 EURO
9 x 66 trees travel compensation = 595 trees @ 54 EURO
Verify how many trees we planted here

Adventure Boogie 2021
2092 jumps from a PC6 @14,36 kg/jump
Total 30041 kg CO2
3 trees/jump = 6276 trees @ 570 EURO
Verify how many trees we planted here
Winter Paradise 2020
1289 jumps from a PC6 and a C208
Total 18510 kg CO2
1289 trees X2= 2578 trees @ 214 EURO
Verify how many trees we planted here
Paradise Portugal 2020
2836 jumps from a Dornier G92 and a Cesna 208B Supervan
Total 31720 kg CO2
2836 trees X2= 5672 trees @ 515 EURO
Verify how many trees we planted here
Other in 2020
We raised 607 EURO through donations at Heli Camp and Paradise and 1188 EURO with the raffle at Paradise that we have used to plant 19768 extra trees.
Verify how many trees we planted here
Adventure Boogie 2019
2263 jumps from a PC6 @14,36 kg/jump
5 hours windtunnel giveaway at Flyspot & Windobona
Total 36645 kg CO2
2334 trees X2= 4668 trees @ 424 EURO
Verify how many trees we planted here
Hungary Heli Camp 2019
4537 jumps from an MI-8 helicopter @27,22 kg/jump
Total 123497 kg CO2
7866 trees X2= 15732 trees @ 1428 EURO
Verify how many trees we planted here

Paradise Portugal 2019
5044 jumps from a Dornier G92 @13,44 kg/jump
1 hour windtunnel giveaway at Flyspot
Total 68621 kg CO2
4371 trees X2= 8742 trees @ 794 EURO
Verify how many trees we planted here
Paradise Portugal 2018
5213 jumps from a Dornier G92 @13,44 kg/jump
4 hours windtunnel giveaway at Flyspot @800 kWh and 15% green energy mix
Total 73381 kg CO2
4674 trees X2= 9348 trees @ 849 EURO
Verify how many trees we planted here
More info about Trees For The Future
News article – in Yahoo Finance
Great Non-Profits – 2019 Top Rated Non-Profit Organization
Charity Navigator – 3 star rated (includes breakdown of finances)
GuideStar – Platinum Seal of Transparency